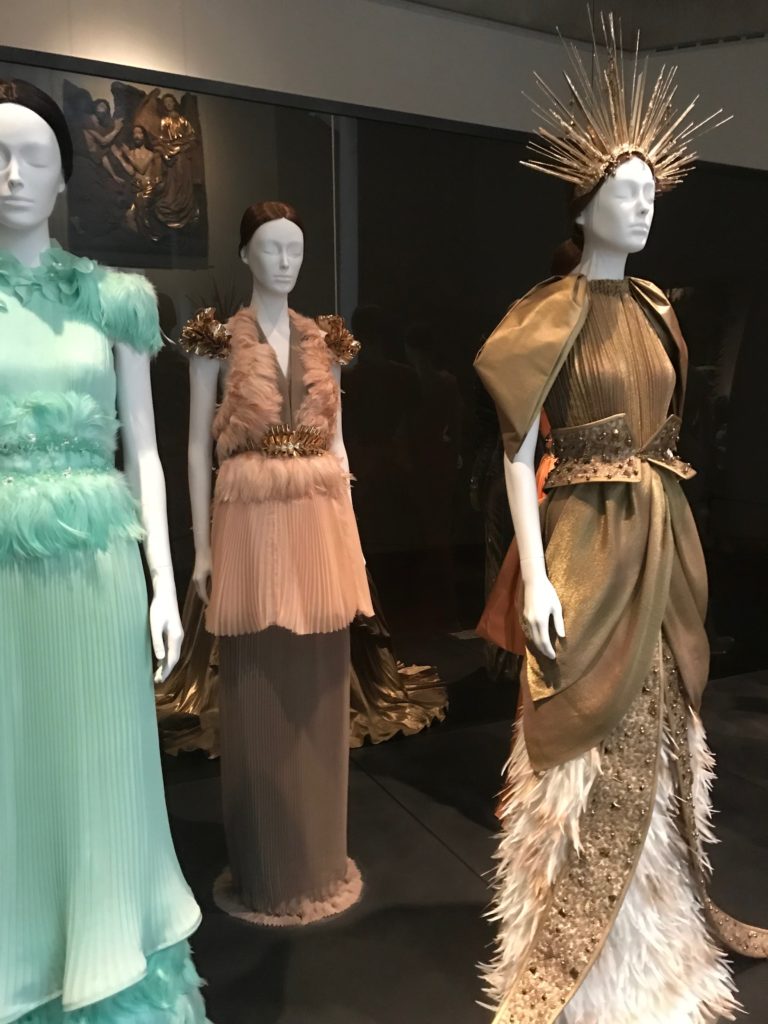 Imagine This: The latest line of amazing new colours, trendy new styles and ridiculously cheap deals! Malls are lined with the latest sales (fall, spring, summer and whichever holiday falls in between) where all the previous season's inventory needs to be sold or gotten rid off before the shop gets flooded with new clothes and shoppers wanting to buy a new outfit or two. We've all been there – and it feels great to go into a clothes store, full of excited and smiling people who are only too happy to offer you colourful new things (who doesn't love retail therapy?).
VASU: As much as I love shopping and buying new things, what we don't realize is the huge amount of waste and carbon footprint the fashion industry has! One aspect of being in a highly connected and globalized world is that it has led to a greater level of consumerism than ever before!
Although it has brought many benefits, it has also led to the era of fast fashion (or the rapid production of new clothes in response to the latest fashion trends and fulfilling consumer demand). But remember, this is Catch-22 problem at its best – the clothes get created because we buy them, and the more they create, the more the demand for new things rises (because who doesn't love new things)!
But it is in this loop where we don't realize how much it affects our environment and the climate. For example:
However, not all is despair! There are some new and exciting initiatives coming out:
In 1993, an outdoor clothing company, Patagonia, made polyester fleece jackets from recycled plastic bottles.
Approximately 75% of Nike's products claim to use now contain recycled plastic products. A big part of this is their Football Kits – where some jerseys are set to contain 12 to 18 recycled plastic bottles!
Some big name stores like H&M, North Face and even Levi's takes your old clothes to help them get recycled. However, be careful of doing this as it is known to cause more harm than good! For example, less than 13% of the clothes you recycle actually get turned into new clothes or products. Most of them just end up in landfills or get incinerated.
It is interesting to look at all of this and say that things are moving along and awareness is growing! However, the problem of carbon footprint as well as water use and waste, which comes from new clothes and more shopping will never reduce if one just keeps buying new clothes every few weeks.
Another way to make sure these big-brand/fast-fashion companies are accountable is to ensure that they know what consumers want – more energy and water efficient production methods, better recycling, better employment practices in the industry and the use of long-lasting and sustainable fabrics for a circular economy. Talk about it with friends and family, and make sure to think about the impact of a sale or going on a shopping spree next time.
MATT: Nowadays, more people are also starting to look at secondhand clothes or thrift stores for reducing their environmental footprint. A few years ago, I wasn't a huge fan of shopping for second hand items, specifically for used clothes. I didn't really think that thrift shops ever really had anything good and thought: Why would someone give it away if it was so good?
Thrift shopping for clothes isn't about going out every single time and finding something amazing. There are definitely times where you go and don't find anything in comparison to the times when you do find that one awesome thing.
In Canada, we have a thrift store called Value Village, where Vasu and I have been countless times. Many times it takes sorting through a lot to find something one likes and as Vasu says, "The treasure hunt is exciting!" Like a couple years ago when we were shopping for Halloween costume accessories, I found a Hugo Boss blazer – yep a real Boss for just $15.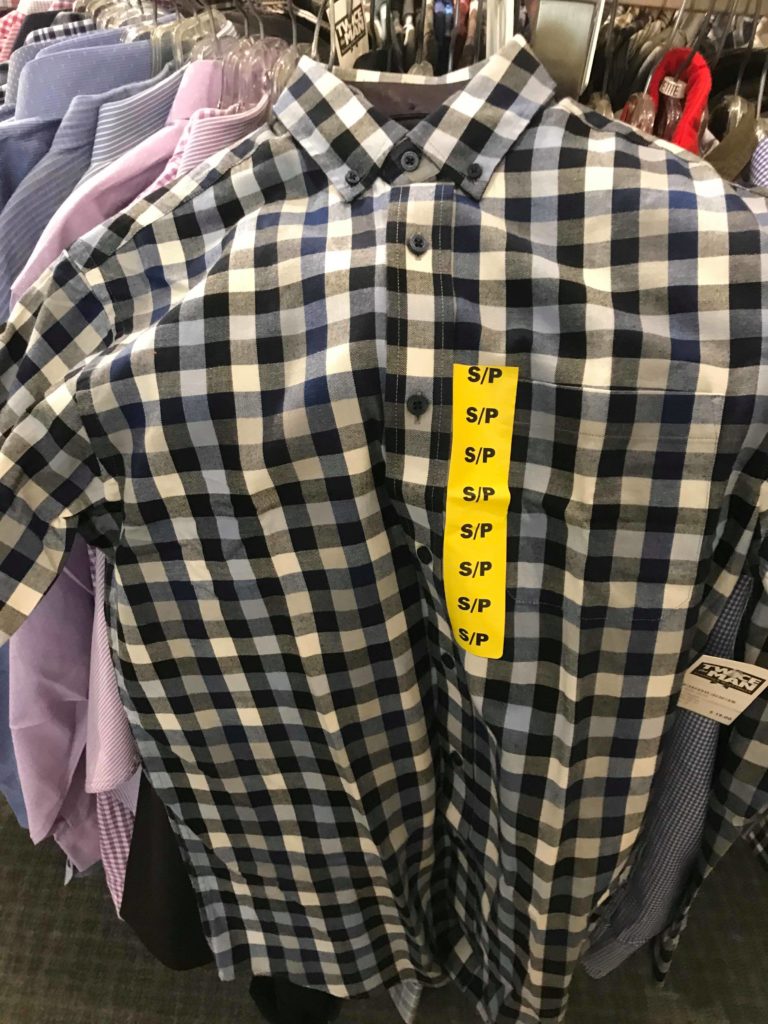 Another thing I have found through shopping secondhand is that older clothes were of way better quality than what is being made now. When you go to big places like H&M, the styles might be trendy, but they don't last at all. You can wear it maybe for a year and then it will stretch and wear.
With secondhand clothes, they usually last way longer and seem to hold up even after much use. Even though most people say this now, but the quality just isn't the same anymore. Here's a link to an article that describes how to spot bad quality clothes: 10 signs that your clothing is actually low quality.
The rise of consumerism in fashion has to do with our need to always be on trend. However, it seems that older 90s styles are making a comeback nowadays. And with a variety of styles and fashion eras offered at a thrift store, you can even make your own style, get what you like and rock it! We can reduce how much we use by reusing perfectly good clothes that someone else has handed off.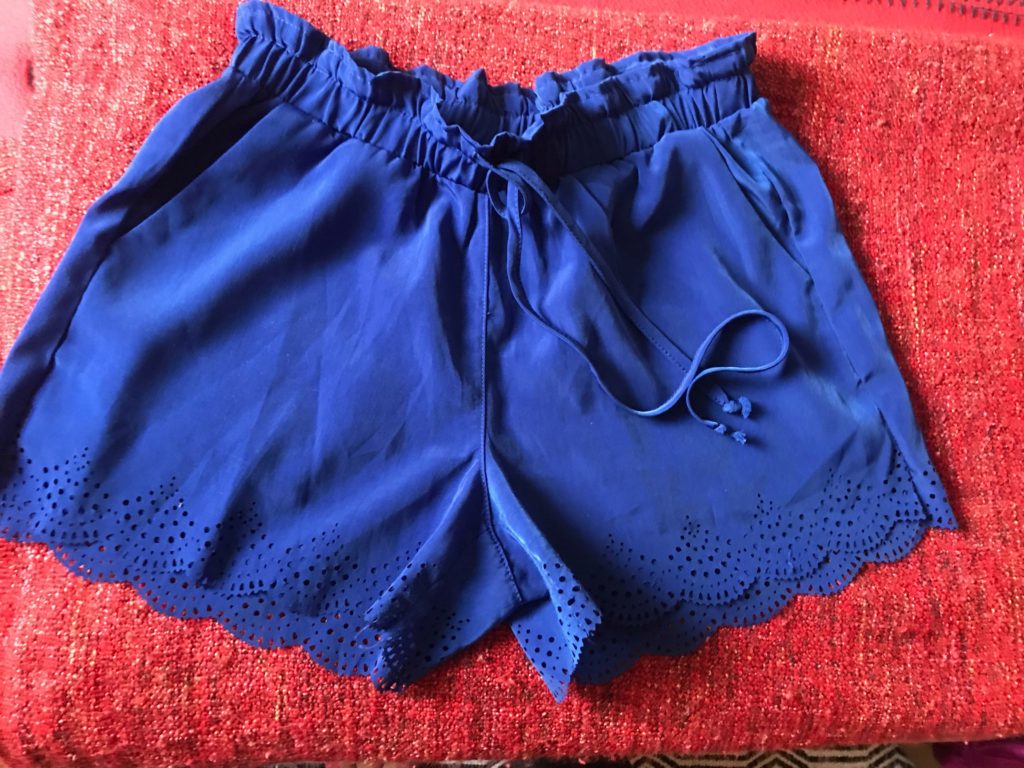 An interesting thing we've noticed lately is that most people (especially in Millenials and Gen-Z) like to wear similar (and fast-fashion) styles – but we forget that sometimes wearing comfortable clothes and finding your own style doesn't always have to be what's in at the moment.
All this isn't to say that if you find that one "must-have" piece of clothing that you should avoid it, but rather that consumerism is telling us we always need new and cool things. One trick to know what you really want (ask yourself if you want it vs. need it), take your time (take a day or two to think about it, and come back if you really want it) and limit how many clothes you buy (keeping it down to a handful a year – and buying secondhand is even better!).
P.S. If you're wondering why we haven't written a blog post in sooo long, it's because life suddenly got busy for both of us. A few things happened since we last wrote to you: Matt got a new job and switched careers, I started my PhD, and a month ago my grandma underwent some major health issues (being the amazingly strong woman – she is on her way to recovery now!) so it felt like taking a break was much needed.
But knowing that life is only going to get busier, we hope to keep writing as and when we get time. Our goal right now is once a month 🙂 but please feel free to reach out and let us know if you want to read more! It will only serve to motivate us to keep going.