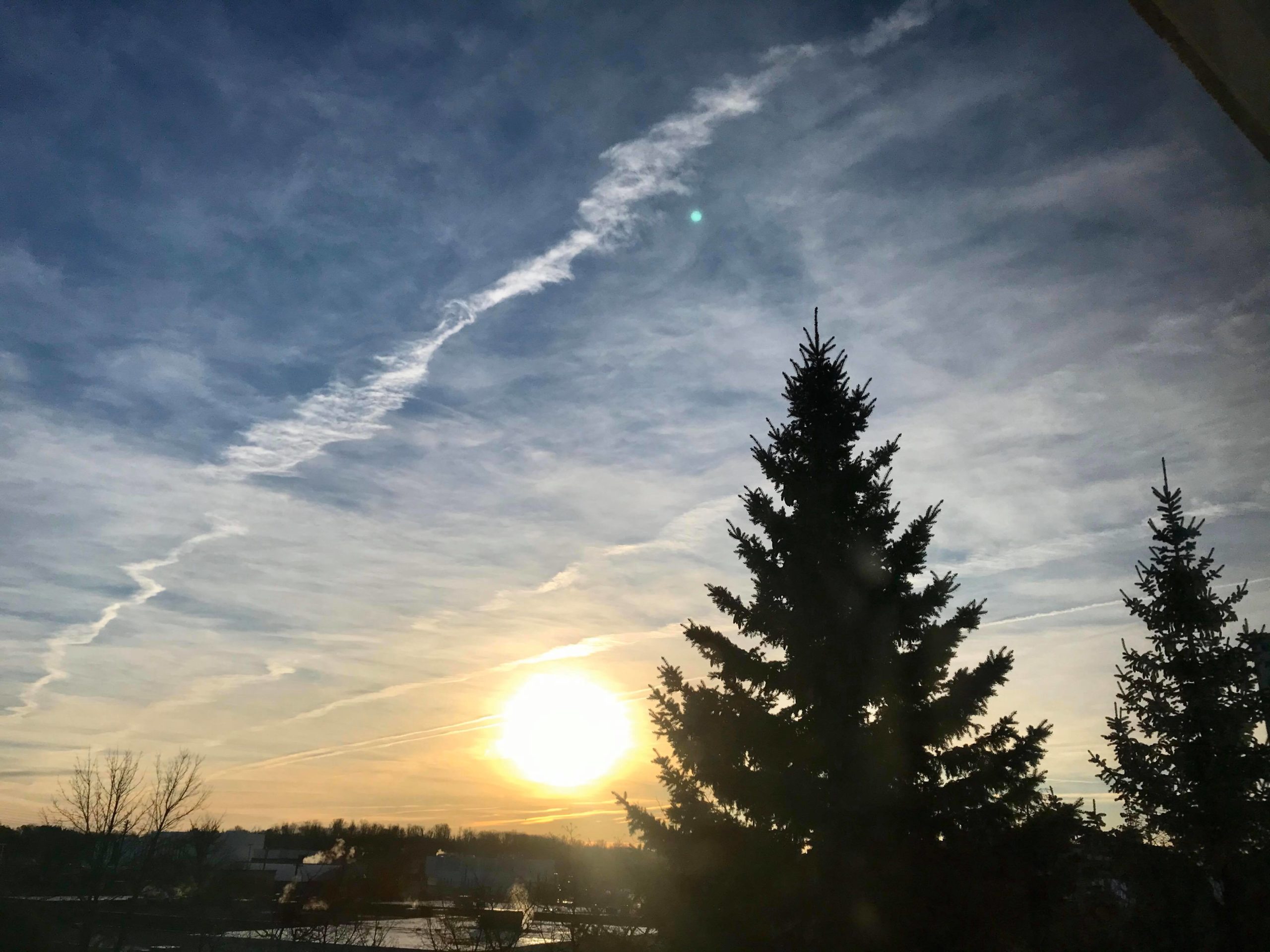 MATT & VASU: We are writing a blog post after what seems like a decade – well, six months to be more precise (last post on October 2019)! Ever since our last post, we've gotten married in India (a blog post for another time), trying to plan a Canadian reception, getting through busy days at work and school as well as dealing with the biggest worldwide issues in 2020 – like the COVID-19 pandemic.
Although we usually talk about our experiences with changing our carbon footprint, this blog post is a bit more urgent and relevant to what's going on around the world today. As most of you know, COVID-19 has been declared a pandemic by the WHO since March 11, 2020 – just 11 days ago! Feels like a lifetime ago because so much has happened since then – countries closing their borders, international travel winding down, economies are showing volatility and might be heading towards a global recession, food shortages are being caused due to people's hoarding mentality and things like toilet paper/hand sanitizers are running out.
In order to address the fear that COVID-19 will infect everyone and at the same time, it feels like the world is gearing towards a shift in day-to-day life. Suddenly we have social distancing in place (upside: an increase in contact with friends and family through social media/skype etc), offices are making employees work from home (upside: cutting down carbon dioxide emissions from daily commuting) and people want to support communities more (upside: supporting more local business in innovative ways).
All the business-as-usual (at work, communities and even at home) has suddenly stopped and we think a lot more people are faced with the idea of sudden change (including us!). Which is why it made us reflect on what exactly was "business-as-usual" for us – why commute when you can work remotely? Why travel when you can stay at home and enjoy a nice evening together? Why go to different places unnecessarily (including multiple trips to the grocery store or for non-essential things) when you can plan and make one trip? It's because of COVID-19 that we've had to put a break on our "life-as-usual" and think about what was really necessary and what was being done to fit the social norm/because it had no consequences – a lesson we will continue into life after COVID-19 as well (especially given that climate impacts are around the corner!)
But the downside of this global pandemic has been the sudden fight and flight response among people (who probably never anticipated experiencing such sudden change in their lives). Since both of us have a risk averse nature, we always thought about different scenarios (both good and bad ones), especially given climate impacts and of where and how our lives would turn out in the future. For instance, would we want to live in a place that could be experiencing greater flooding/wildfires/heatwaves in the future? The answer is no and our life-decisions have always been based on such basic risk/climate information. But sadly, not everyone thinks in these terms because decision-making is more geared towards the short-term. Yet the irony is that all global phenomenas like climate change or pandemics, are impacted by short-term decisions (things we can change now) having long-term consequences (how bad the future will turn out).
Taking COVID-19 as an example, we see more countries encouraging social distancing (staying at home to avoid unnecessary spread), yet it becomes hard to do if there is no immediate impact, you can't see the benefits right away or it has an economic loss of some sorts – the best example for a short-term decision with a long-term impact! And yet, this is hard for people to implement in their daily lives because we are all part of some social/work/traditional routine. We see this in places which are used to being social/community-oriented as well as how it affects our present or near-future plans. One of the reasons why we are not prepared to change with the times so quickly, is the lack of willingness to anticipate risk events and change itself.
Climate change and COVID-19 definitely have things in common where global change is coming, whether or not we like it. So a good way to deal with massive societal change (in good times and bad) – is to see how we can prepare for it in advance. In climate change studies (where I work) as well as risk mitigation (where Matt works), we use scenario analysis to see how we will react to different situations (the good, the bad, and the ugly).
Similarly, if we are going to get through this with our heads on our shoulders (without fighting with each other or escaping into denial), we need to prepare like never before. A good first step is having a purposeful mental health strategy that allows one to stay up to date with information (reading the news once a day or taking an hour to speak about it with friends and family everyday), but in a way that doesn't create more panic and allows us to keep up with the evolving nature of the pandemic. It's highly necessary that we keep functioning in a way that keeps our immunity high in such times of unexpected and ongoing stresses.
So self-care is important and take time to do something for yourself every day – whether it is watching a feel-good movie, sports highlights of your favourite teams, making good meals at home, reading a good book, partaking in a old or new hobby, going for a walk (we've been doing this everyday and it really helps being out in nature – but make sure to keep distance with others out as well) and talking to your loved ones.
When talking with your friends and family, its important to not overwhelm anyone – whether it is "why are you freaking out vs. why aren't you freaking out" types of conversations. Since you will react to the stress of a pandemic in your own way (some might overreact whereas others might under-react based on their personalities), it is important to reassure yourself that balance is the key and that you can learn from each other. Those that are overreacting (e.g. it is the end of the world) should learn to take a step back and see that this will end eventually (once a vaccine is out or we are able to flatten the curve). Those that are under-reacting (e.g. going about their lives with no significant changes) should realize that this is an important situation where their actions and decisions impact not only themselves but others that are more vulnerable (or that depend on them) as well. Thinking and more importantly talking about different scenarios (such as self-isolation, community spread, changing resource-use and affecting future plans) will help both types of people get through this in a helpful way.
Applying it our lives: we see our own future plans changing due to COVD-19 impacts, but right now the best course of action is to be proactive in planning how that change will come about as well as taking new/sudden changes day-by-day (so as to not overwhelm our mental health).
In terms of the short-term planning (now to 6 months): if one of us gets sick, how do we live in the same house? Do we have enough cleaning supplies to make sure we don't spread it further? If we don't have access to food/are too sick to cook, do we have enough stock to get through for a few days? Do we have enough medicines/energy drinks etc. to get us through a few weeks? Are we making sure to wash our hands after coming home/going out? Do we have enough stock of fruits and veggies to eat healthy? How are we able to maintain an exercise routine at home?
In terms of the mid-term planning (6 months to 1 year): What insurance options are there and what should we be getting for things like our wedding reception/planned vacations etc.? How often should we be keeping in touch with our families if we can't seem them over the next few months to a year? Are we taking care of our health and immunity through good eating and exercise routines?
Long-term planning (1 year and over): Are we saving enough to get us through things like a recession or big economic losses? What kind of decisions to make around life-changing milestones such as having kids/getting pets/where to live? If this situation happens again (a high probability, given that melting arctic is releasing old and new viruses), how should we be prepared for it?
You should think about making lists like these so that you are better prepared (but keep in mind the context of where you live and your current lifestyles). If you are able to purposefully plan for different scenarios, it will not only ease your mind, but also give you a plan of action when it comes to unexpected yet long-term global changes like an ongoing pandemic or climate impacts in our futures.
To end and summarize our suggestions, here's a great video by Astronaut Chris Hadfield on a guide to self-isolation: