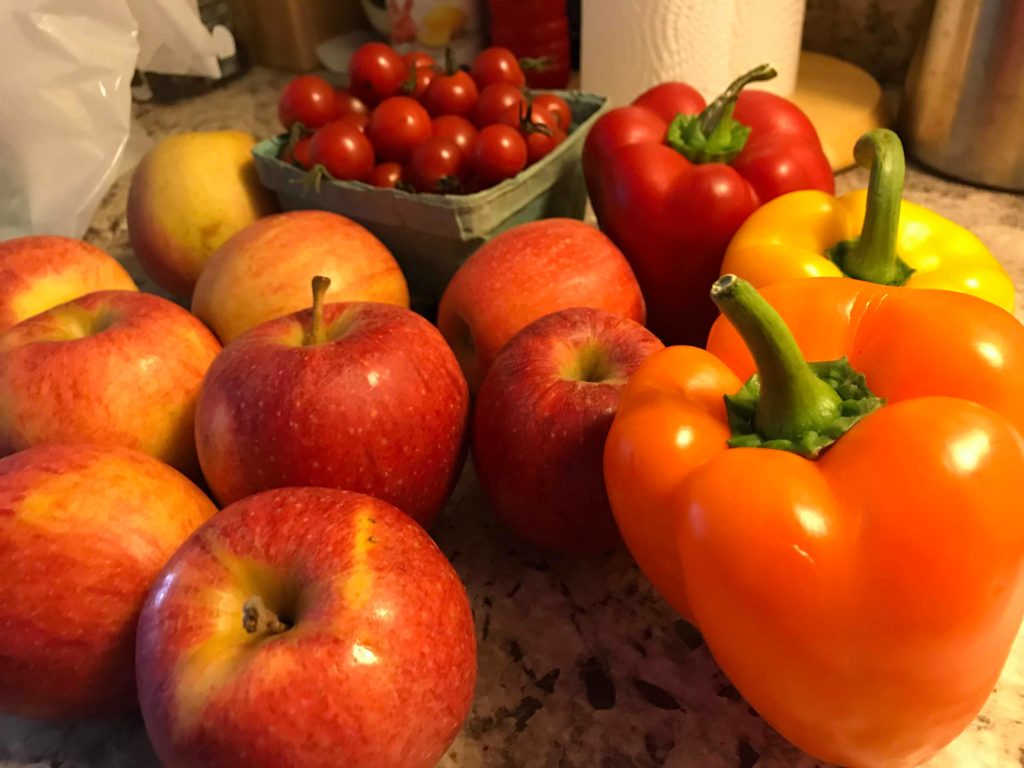 VASU: This week started off with two things going bad in the fridge. The spinach went soft and the corn on the cob went kinda mushy – not the most ideal week when we were looking forward to having some palak paneer (pureed spinach and paneer) as well as pairing the corn on the cob with our Taco Fridays.
As upset as we were at the Kelvinator aka our fridge (the landlord refuses to upgrade or respond to any of our non-urgent requests), we also shared the blame in this week's food disaster. To be honest, there have been times before when the food has gone bad due to the Kelvinator having a mind of its own (being from the late 90s, it sometimes gets super cold and other times it goes to room temperature – no wonder food goes bad!). And although we always feel guilty and a bit upset about having to throw food out, since starting this green life challenge to reduce our carbon footprint it makes us even more guilt-riddled than ever. So by sharing even our bad experiences, we hope that you can be inspired to make a change (like we are doing) when it comes to food waste!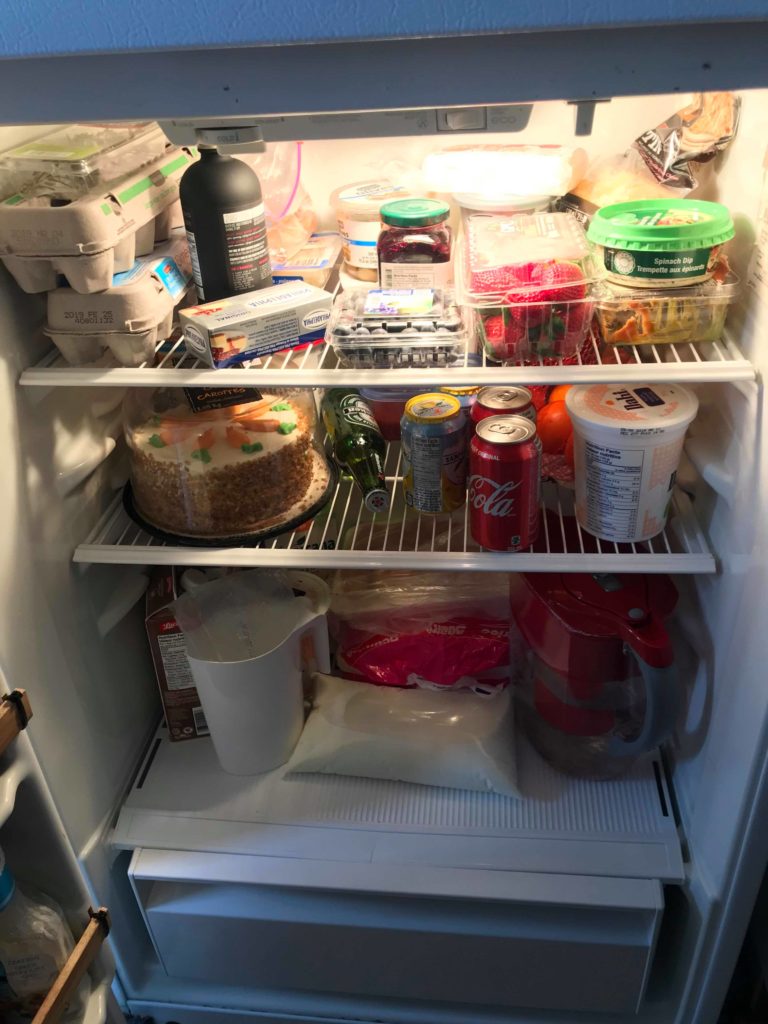 MATT: Another helpful way to look at food waste is how it affects your budget. Throwing out food literally feels like you're throwing your money in the garbage. In Canada, more than half the food that is produced ends up going to waste at some point in the cycle, whether it be during production, retail or after the consumer has purchased it. It may seem like we're just throwing out a little bit here and there every week, but the average Canadian household has over $1700 worth of food waste ever year.
Second Harvest, a food rescue organization, estimates that there is over 56 million tonnes of carbon dioxide equivalent emissions are created every year from food waste in Canada alone. A study done by the EU also says that 8% of all global greenhouse gas emissions are caused by food waste. The amount of energy that goes into food waste is shocking when you think about all the processes in place from when food is produced to when it is brought home. All the energy that goes into producing the food, then shipping the food to retailers and then transporting it back home for it to not even be eaten is crazy. I remember working my first job as a butcher at the local grocery store and even meat (which has the highest carbon footprint) was thrown out on a daily basis.
Two of the main culprits for avoidable food waste have to do with buying unnecessary amounts of food and not understanding proper storage shelf life for food. People tend get all excited when food items go on sale and end up buying bulk amounts – some of which eventually gets thrown away if it is not eaten in time. We also go to the grocery store and buy food without a plan for the meals we will make that week – this is something we are trying to change in our own lives now. We found that sometimes we bought unnecessary foods that didn't get eaten because they didn't go in the meals we made that week.
A simple fix is to plan our meals throughout the week better so that we buy properly for the week ahead. We also need to improve our understanding of how different foods need to be kept. The shelf life of food is drastically impacted by the conditions it is kept in, whether it's the fridge or at room temperature. Having worked at a grocery store, I know that sometimes we are also too strict about "best-before" dates and take it to mean that after that date the food is automatically no good. These dates are usually very conservative and nothing will happen once it hits midnight on the best before date. If we just make a few simple changes daily in how we purchase and eat food it can have a big impact on the environment in the long-run.
MATT & VASU: The following are some tips we found on this awesome website called Save The Food, which not only helps with food prep ideas and meal plans, but also how to store your food the right way (who knew that eggplants and tomatoes needed to be stored at room temp)! We came across this website while doing research on food waste and how to reduce it when you do meal preps. Another super helpful resource is this video by a YouTube food vlogger called Fablunch: 10 Food Waste Hacks.